My Team
As a Wealth Management Advisor for the Northwestern Mutual Financial Network, I am committed to helping my clients whether they are concerned for their own financial needs or those of their family or business. I don't do it alone. Here you will find a listing of the people who help make it happen.
Together, we stand committed to providing the best customer service possible. If you have a problem or need assistance at any time, please let us know.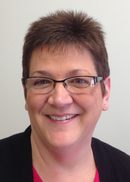 Cheryl D Mize
Office Manager
Mobile 812-372-2858

Cheryl Mize joined the Greg Scherschel team in May of 2013 as the Office Manager.  Prior to joining Greg's team, Cheryl spent 33 years employed in the banking industry. Cheryl is responsible for the day to day operations of the office as well as providing service and support to our clients.
Cheryl has been married to her husband, Dennis for 36 years. The two of them have three sons Brandon, Bret and Bryce and three grand-daughters Hailey, Zoey & Emery.   In her spare time, Cheryl enjoys traveling, antiquing, cooking and spending time with her family and friends.
Contact Cheryl for:
Life Insurance related questions
Service and support related issues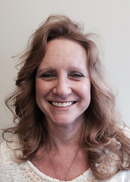 Pamela Noblitt
Director of Marketing and Communications
Mobile 812-372-2858

Pam Noblitt joined Greg's team in November of 2015 as Director of Marketing & Communications.  Pam's prior experience includes Hotel Management and Retail Management with over 35 years experience managing several operations.
Pam's goal is to professionally and courteously speak with clients on a daily basis, set appointments to meet with Greg, creating a positive, lasting experience. 
Pam was born and raised in Columbus.  She has two sons, Ben and Zach. Enjoys spending time with her grandchildren,  Bryan, Rylee, McKensey, Skylynn and Reese. Pam enjoys traveling and seeing different parts of our beautiful country, hiking, walking, exploring, art exhibits, museums and town festivals. 
In 2017 I successfully completed my licensing for Life and Health Insurance.  And remodeled a bathroom in my home, which means I had a great year!!